New twists on old roasted chestnuts, food drives with rumbling bass, drag in all its myriad joyous forms, punk-rock hurrahs, even a little "Acid Xmas"; check it out below if you're looking for some tinsel time.
FRI/15: HOLIDAY THEME SF symphony conductor Edwin Outwater and drag goddess Peaches Christ slay London's Royal Abert Hall with their holiday show, don't miss this annual cavalcade of costumed queer entertainers (Sister Roma, Monet X-Change, Marga Gomez, Jocquese Whitfield, many more). their gay costumes and games of color all the way, accompanied by a full orchestra. Symphony has a full lineup of fun seasonal programs including Harry Connick, Jr and Merry-achi Christmas, be sure to check out their website. 7:30 p.m., Davies Symphony Hall, SF. More information here.
Through DECEMBER 23: GOLDEN GIRLS LIVE: THE CHRISTMAS REVIEWS Miami's heavenly quartet is channeled by beloved local drag queens to dramatic effect in this annual tradition. Heklina (Dorothy), Matthew Martin (Blanche), D'Arcy Drollinger (Rose) and Holotta Tymes (Sophia) are about to die in Christmas fisticuffs with Christmas caftans. Victoria Theatre, SF. More information here.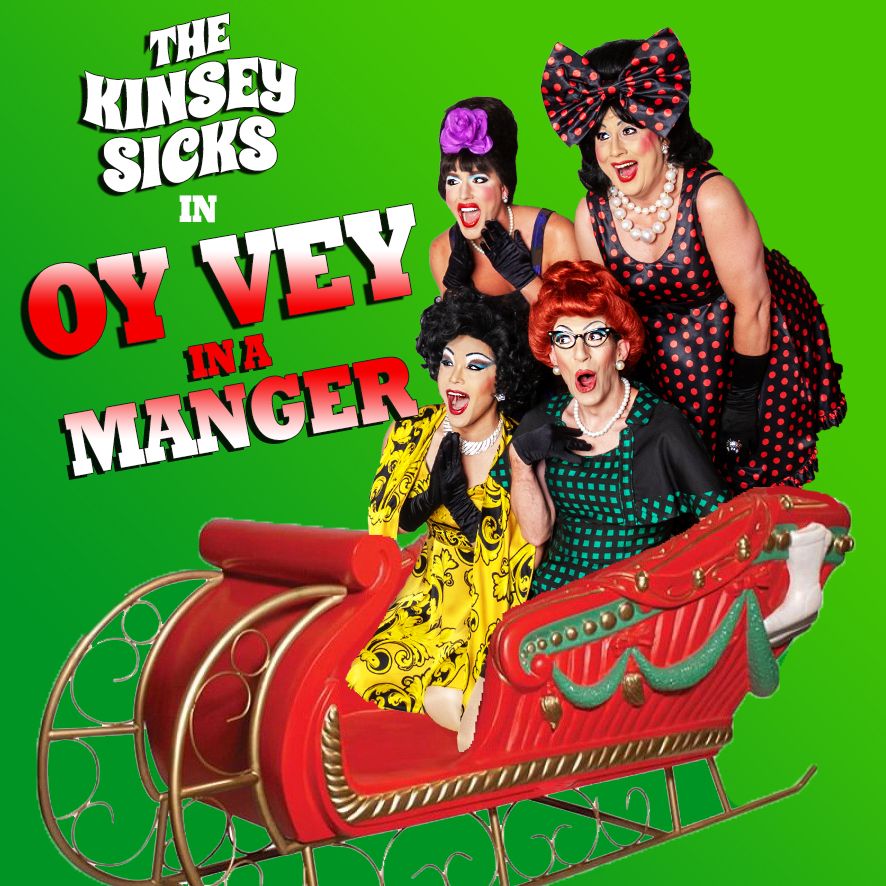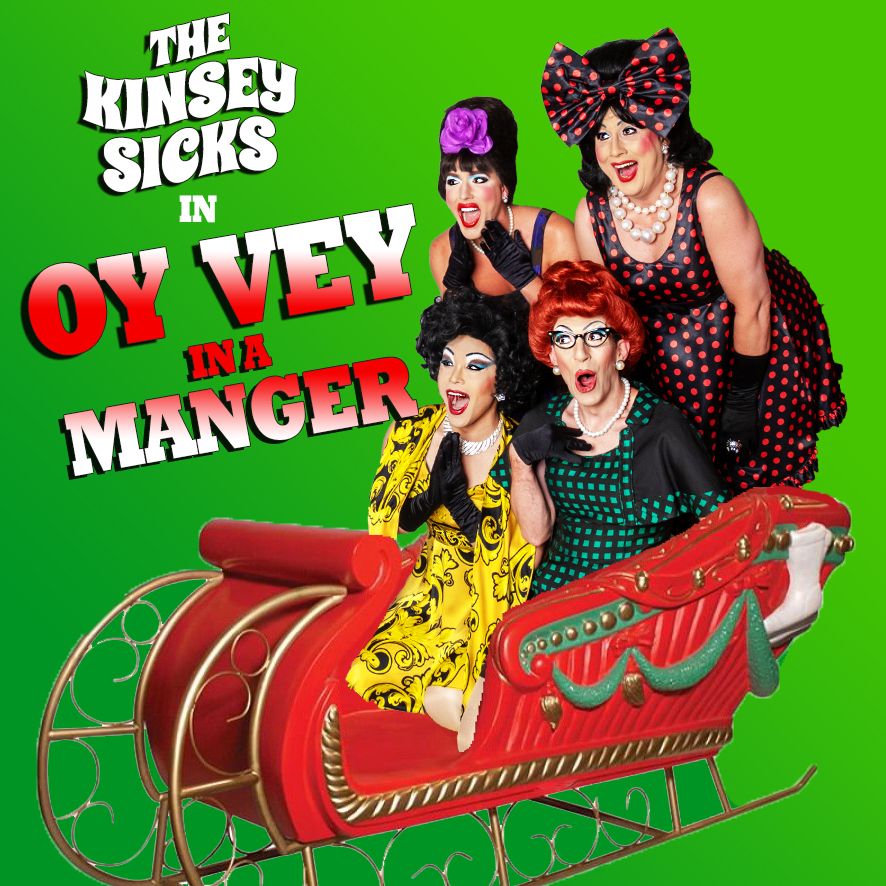 UNTIL DECEMBER 31: THE KINSEY PATIENTS: OY VEY IN A MANGER Drag more holiday excursions! "America's favorite (and only) Dragapella® Beautyshop Quartet returns home to NCTC for the holidays. In this sly and blasphemous musical, Angel, Winnie, Trixie and Trampoline are trying to sell their layer, yes, that layer, before they're discarded. Crises arise, secrets are revealed, Jewish-Gentile tensions emerge and chaos ensues, all in glorious four-part harmony.' New Conservatory Theatre, SF. More information here.
FRI/15-FRI/17: THE DEATH OF MY OTANDAR A VERY SPECIAL HOLIDAY SPECIAL Forget Charlie Brown and the Grinch – Killing My Lobster, the self-described "egg of sketch comedy troupes," is cooking up a hilarious holiday parody show and performing it for you. Read our full review here. PianoFight Oakland, more info here.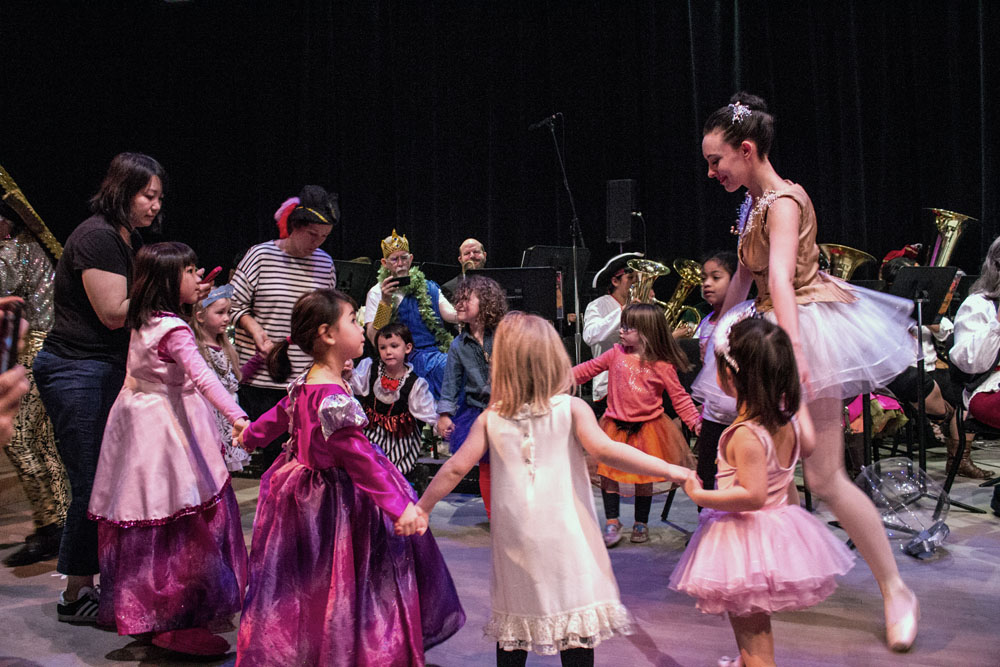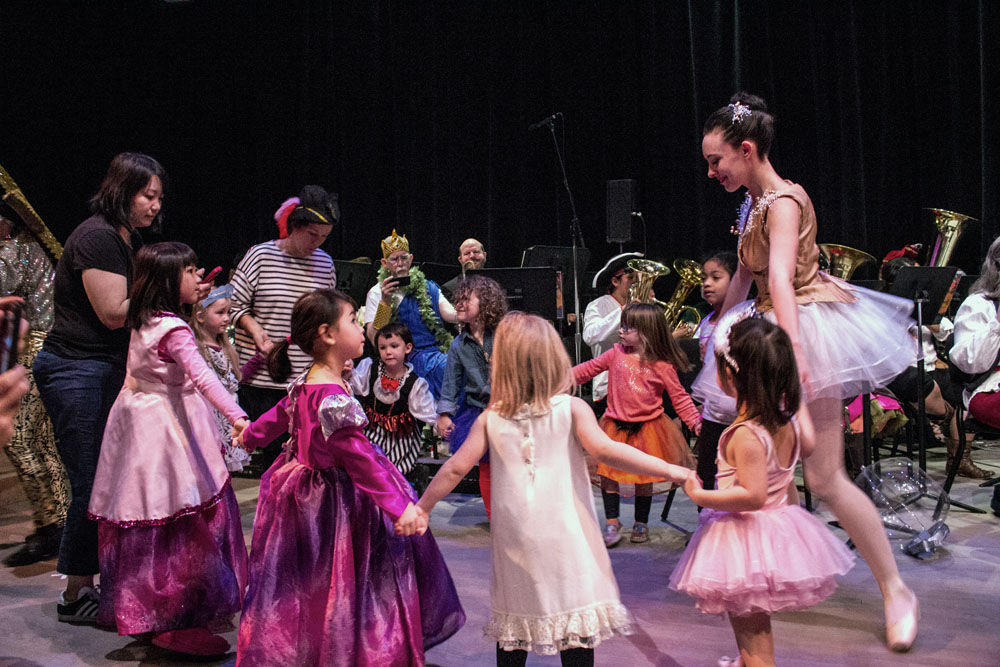 SAT./17 + SUN./18: DANCE-NUT-CREAKER I absolutely love this event, and it's perfect for the whole family. San Francisco's Lesbian/Gay Freedom Band performs selections from the famous Tchaikovsky score—now wrapped around a story of a San Francisco blizzard—and gets you marching, twirling, clapping, and more. YBCA, SF. More information here.
SATURDAY/17: FRINGE HOLIDAY BASH Madrone Art Bar's Fringe party has brought back the indie-dance sounds of the 2000s since the end of that decade. Blondie K and subOctave DJs invite you to put on your glittery blinders and play some electro brass in a special holiday edition of the event. 9:30 p.m., Madrone Art Bar, SF. More information here.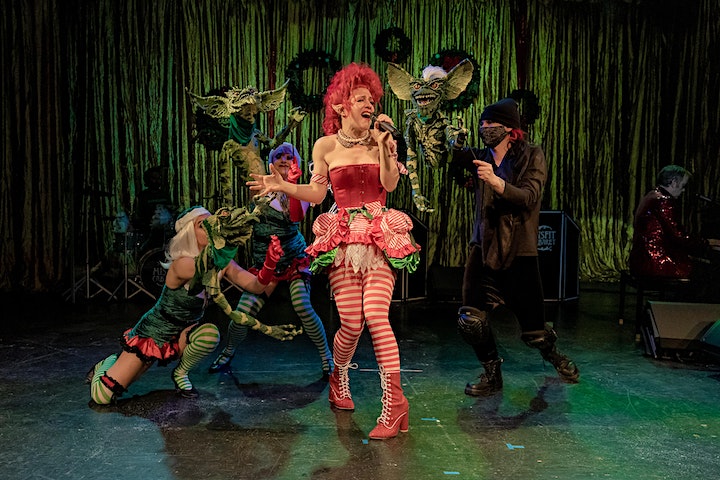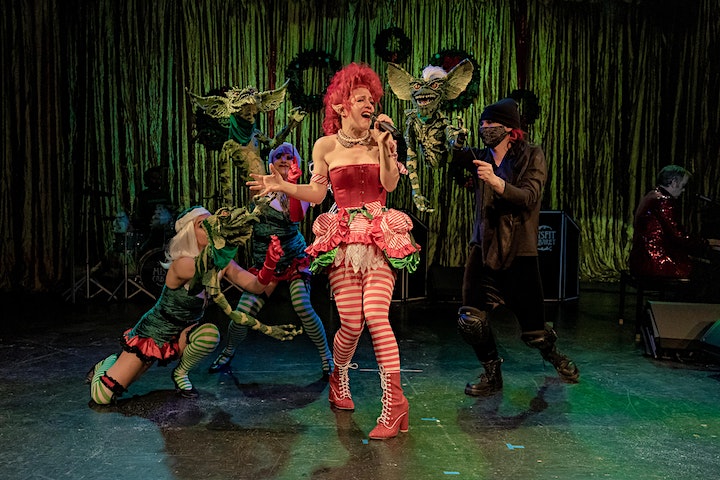 SATURDAY/17: VERY ISSUE CABARET The wonderful Kate Robichaud and her merry band of singers, dancers, flying misfits, and Gremlins, and Star Wars and Grinches bring out all the glory in this cavalcade of wow. 20:00, Alcazar Theater, SF. More information here.
SUN/18: BAYMELE KLEZMER TRIO The trio's name means "little tree" in Yiddish, and on the occasion of Hannukah the group keeps alive traditional Ashkenazi Jewish music, performing klezmer compositions based on the traditional sounds of Poland, Ukraine and Romania. 4:00 p.m., St. Alban's Church, Albany. More information here.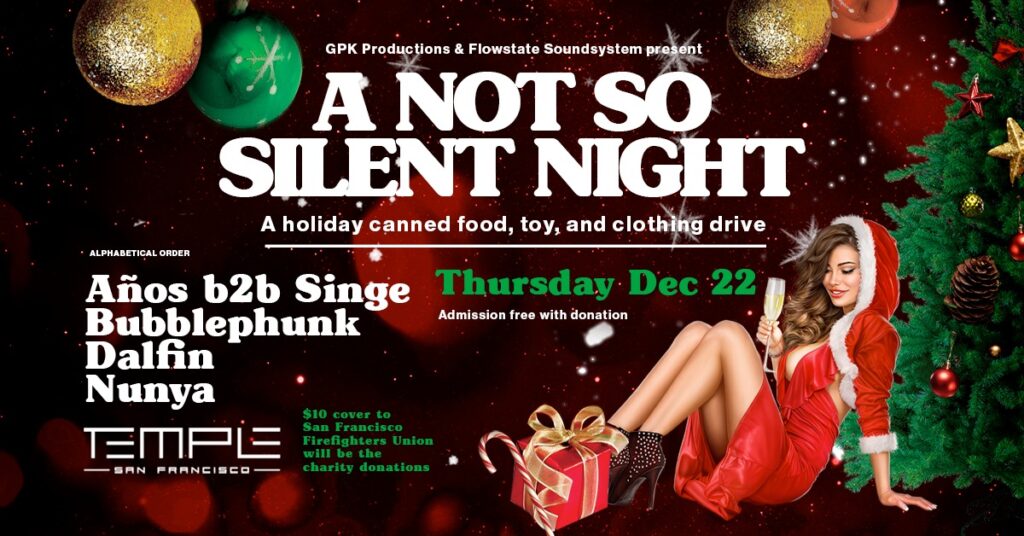 12/22: A NOT SO QUIET NIGHT Soar low—and benefit from SF Firefighter holiday canned food, toys, and clothing—at this pump-up party. DJs Años b2b Singe, Bubblephunk, Dalfin and Nunya put some buzz under the tree at this top community event. The $10 cover goes directly to helping others. 10pm, Temple, SF, more info here.
12/23: ACE'S SPACE RADIO XMAS XTRAVAGANZA Forget coal, it's time for all the punks to get some rock in their socks, with Fuzz Attack, TV Static and Heat throwing some fiery guitar solos into your fireplace, presented by Ace of Space Radio hosts. 8:30 p.m., Amado's, SF. More information here.
12/24: ACIDS WITH GALAXY Three of the biggest local DJs in the game—Solar, Mozhgan, and Tyrel Williams—set the stars on fire with an acid house celebration. DJs Hex Embrace, Saiman Li, Brandon Stewart and Visc go dark in the back room. The perfect antidote to holiday schmaltz. 21:30-03:00, F8, SF. More information here.
12/23-12/25: KUNG PAO KISHER CHRISTMAS Thirty years on and comedian Lisa Geduldig's "Jewish Comedy in a Chinese Restaurant" event continues to slay (kosherly). Attendance ticket sales end on December 15th, but you can watch it online from the comfort of your own menorah-lit home via YouTube if you miss the deadline. More information here.