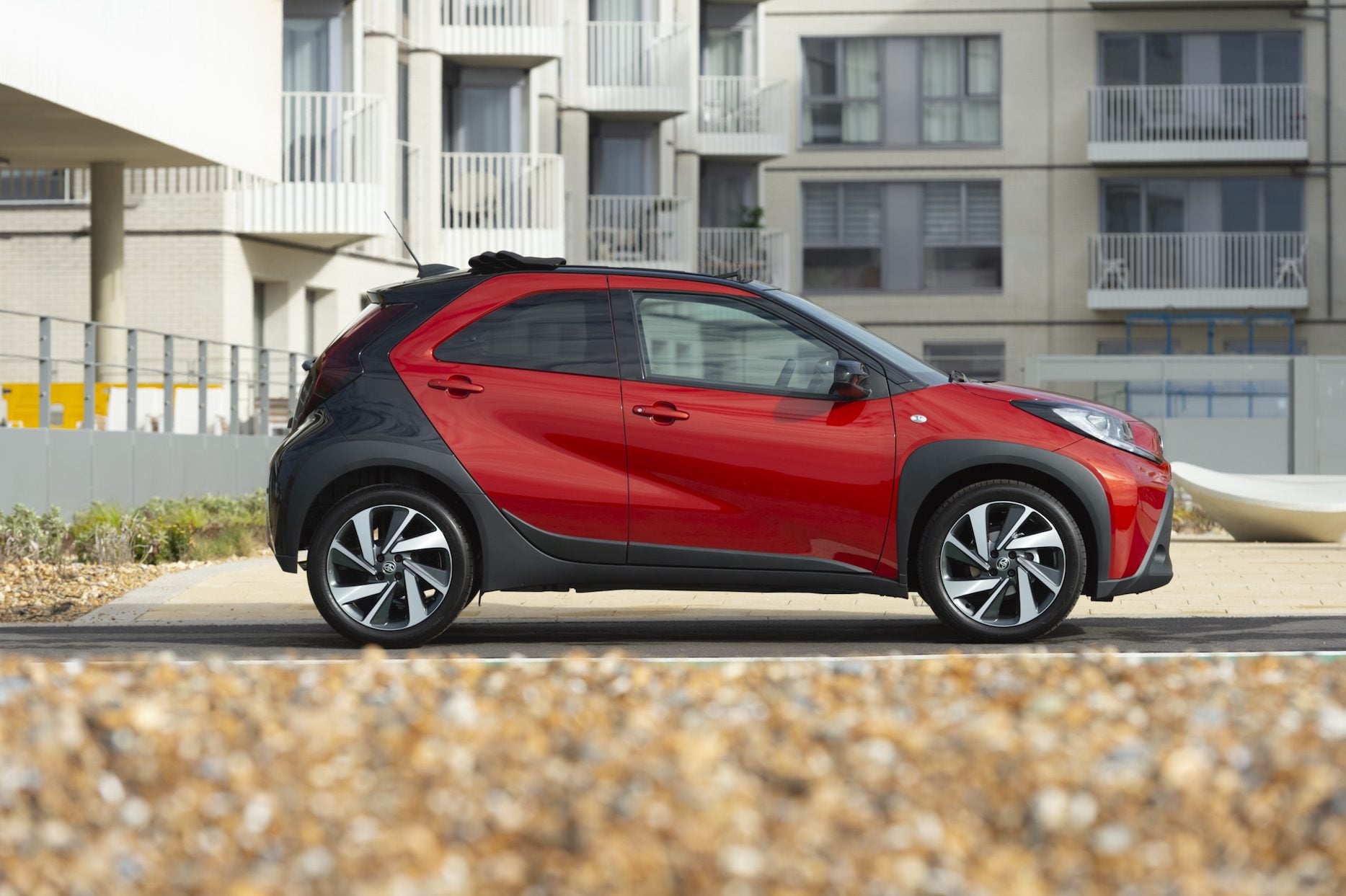 Did Stellantis get the strategy of going electric in the A segment wrong? And for that matter Renault? Or is the European market instead offering a low-tech, high-efficiency alternative to Toyota's choice of petrol city car? Perhaps there is meaning in both approaches.
Toyota is now number two in Europe
Toyota Motor Europe (TME) has become the number two brand behind Volkswagen in 2022. Just absorb this fact: names it has sprinted in the past include Peugeot, Audi, Renault, BMW, Kia, Hyundai, Hyundai, Ford, Fiat, Citroen and Opel-Vauxhall. How did that happen? And is it sustainable?
TME was smart enough to play the long game and maintain great relationships with suppliers (from whom it buys microchips). The segment has also wisely selected OEM alliances (Stellantis for LCVs) while walking away from others (Stellantis in small cars). All this means it can offer either electrification or IC power where it makes the most sense to do so.
Built on the Colleen alongside the Yaris
All of the above helps explain how we got to the point where a segment model was introduced as a Solus project, which was part of a three-brand initiative. So gone are any links to the former Peugeot 108 and Citroen C1 hatchbacks, the new Aygo X is a Czech-built low-cost crossover that features exactly zero electrification and shared technology or production lines with rivals.
The math seems fairly good. While the old Aygo was a good seller, as were its PSA/Stellantis contemporaries, this latest one will probably give up some volume. This probably won't matter too much as the Aygo X is more expensive than the older hatchback. Crucially, it's just as fun to drive and as cheap to run as its acclaimed predecessor.
frugal fun
The little Toyota most likes to drive is a Suzuki, and that's a major compliment. The tiny non-turbo engine is jingly, the slick manual gearbox has five well-spaced ratios, the steering and handling are tuned for maximum giggles. Moreover, the weight is low and the economy is excellent.
None of the above qualities will matter if the car looks ugly-weird. Yet here's another new Toyota that makes you wonder if this car comes from the same company that made the likes of the outgoing Prius.
Retrograde vs. Offbeat
To call the Aygo X cute would be a stretch, like a French bulldog, it certainly has a good presence for something so small. It looks like nothing else, something FCA and now Stellantis have found works wonders for the Fiat 500.
Toyota's GA-B platform has been adapted for this model, which at 3,700 mm, is 235 mm longer than the Aygo. That compact footprint means a fantastic turning circle of just 4.7 metres.
Big but still the right size
Although the wheelbase was extended by 90 mm, the rear seats are really for small children. Also their windows simply pivot in and out instead of up and down. At least in the summer months there is the option of a fairly large canvas roof to help expel hot air quickly.
Boot space is tight, although few would expect a large luggage bay when buying a car of this size. In fact, for the model's dinky dimensions, the 231-litre capacity boot is very good indeed. That's 60 more than the Aygo's offering and increases to 829 liters with the seats down.
A dash of cash-slash(ing)
Although you can easily see where Toyota opted to save money – no sixth ratio for the manual transmission, no rear windows, no conventional tailgate and so on – the glass hatch at least has a wash-wipe. The list of high-priced EVs that don't come with one is long
Toyota offers the new model in three trim levels namely Pure, Edge and Exclusive. There is also a special edition called the Air that has large canvas roof panels. All powered by the same 53 kW and 93 Nm 998 cc three-cylinder engine.
Need more torque?
Every now and then, a little more torque would be welcome, like climbing a steep hill. The weight of the car is not high (from 945 kg) but with a passenger on board you will immediately notice the difference. Progress is fine, with 0-62 mph taking just under 15 seconds with either transmission and a top speed of 94 or 98 mph (manual/CVT).
A segment leader?
In short, the X is like the old Aygo but with a higher stance, additional safety measures and better crash protection. So all in all, a great little car for anyone who prefers petrol to electric.
I should return to the question I started at the beginning of this review, which OEMs will and won't win in the European small car class. Perhaps many brands have already dropped out and others set to do the same, leaving only what remains.
Very Akio Toyota model
Whether going semi-electric like Renault (Stellantis still sells the old-fashioned 500) or EV-only like the ICE in Toyota's case, it's time for a change. We should also celebrate something else. It is that the world's largest car manufacturer focuses 100 percent on reducing environmental damage, obviously protecting the interests of its shareholders. While also looking after the work of its suppliers and workers. It is doing this by investing in the propulsion system of all systems.
Prices for the new Toyota Aygo X start at GBP15,975. Combined economy is 56-58 mpg and CO2 averages 109-114 g/km (manual/CVT).