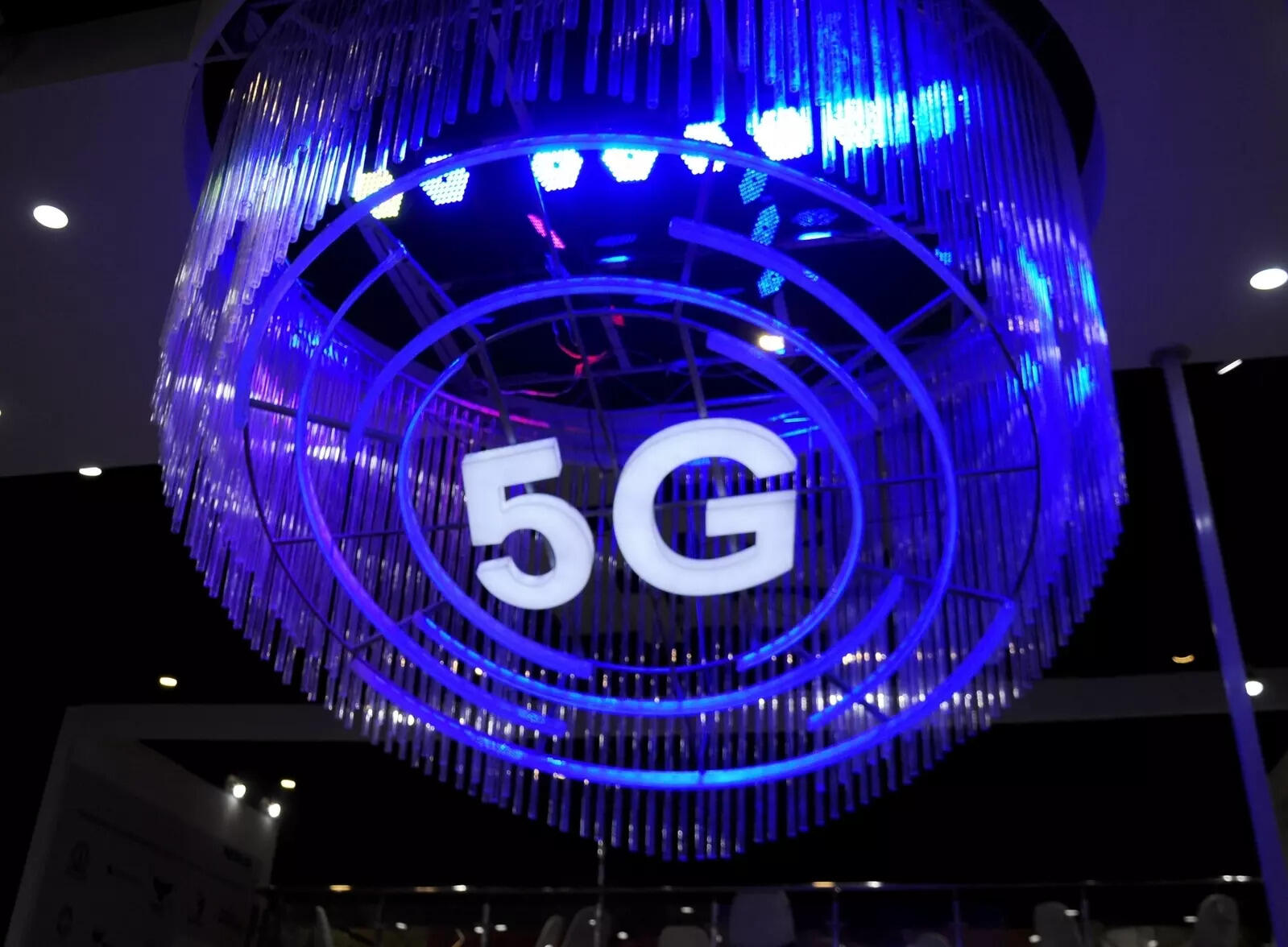 NEW DELHI: CloudExtel and Shaurrya Teleservices are aggressively working to scale up small cell deployments following the launch of 5G networks in the country on October 1.
This is hot on the heels of telcos operating in the niche segments of network infrastructure, 5G Core, 5G Radio Access Network (RAN), Edge and others.
Kunal Bajaj, Founder and CEO of CloudExtel said that initial trials for 5G small cell deployments have begun and the pace will increase in the coming months as telecom operators initially focus on macro layers to achieve coverage. "Small cells will follow where deeper penetration and capacity offload are required," he added.
5G, which promises speeds up to 10x faster than 4G, will require fiberization of towers from about 33% currently to as much as 70%, as well as investment in densification of small cells and microcells to provide customers with high-quality network connectivity.
The Network-as-a-Service (NaaS) provider, working with Bharti Airtel and Vodafone Idea, is investing between Rs. 400-500 over the next 5 years to deploy 40,000 small cell sites, versus 4,000 small cell Locations It was mainly used for 4G.
Jio and Airtel have started commercial rollouts of their respective 5G services in the country, with rollouts being phased. While Jio uses a standalone (SA) architecture, Airtel has opted for non-standalone (NSA). Both telecom companies have announced their plans to expand 5G coverage across the country in a period of 12 to 15 months. However, Vodafone Idea has yet to roll out 5G services.
When asked if CloudExtel is also working with Vodafone Idea for 5G, Bajaj said, "Vodafone Idea is one of our key customers and we are definitely working with them on their plans for 5G small cell deployment."
According to Minister of State for Communications Devusinh Chauhan, telecom operators are deploying an average of 2,500 base stations per week for 5G. Jio and Airtel installed 17,687 and 3,293 base stations respectively at the end of November.
Cumulatively, the two operators have installed 20,980 base stations for 5G, according to Chauhan.
Outdoor small cell deployments in India are expected to reach 475,000-550,000 by 2025, according to a joint report by EY and the Digital Infrastructure Providers Association (DIPA).
"The deployment of small cells has been a critical part of 4G network upgrades and expansions, but will become even more important in 5G networks as higher frequency bands are introduced that require denser network implementations to support greater volumes of traffic per unit area." said the London-based telecoms organization GSMA.
For its part, the government has made efforts to make street furniture available for the use of small cells and antenna fibers. The Telecom Regulatory Authority of India (TRAI) published a consultation paper on March 23.
The center amended the Right of Way (RoW) in August to legally secure the installation of small cells on street furniture by paying minimal fees to support a rapid rollout of 5G services in the country.
Union Minister for Communications Ashwini Vaishnaw said the amended rules would pave the way for the deployment of 5G small cells in existing road infrastructure, also facilitate the rollout of 4G solutions and streamline the fees and charges paid by facility providers to the RoW -Permissions.
Under the amended regulations, telecom providers in urban areas will have to pay Rs 300 per year and in rural areas Rs 150 per year per street furniture for small cell deployment.
In response to the telecoms regulator's consultation paper on the use of street furniture for small cell and air fiber deployment, industry bodies – Dipa and the Cellular Operators Association of India (COAI) and the Broadband India Forum (BIF) had recommended further changes needed in the RoW rules.
The industry bodies had also suggested that small cell sharing should be allowed among telecom operators, as sharing does not involve spectrum sharing. According to DIPA, the advantages include a reduction in capital and operating costs, minimization of infrastructure duplication and faster roll-out of 5G services.
Bajaj pointed out that a new technology like 5G also brings challenges due to network equipment and network architecture, adding that technicians also need to be trained accordingly. "Also, when adding 5G equipment to existing small cell sites, there are often space weight limitations as small cells are generally installed in densely populated areas."
Shaurrya Teleservices, an independent IP-1 host, is in talks with all three operators about their 5G microcell deployment plans.
"We have committed to operate between 25,000 and 50,000 locations with 5G, i.e. microcells. I say two to three years because I believe there would be 500,000 new locations that would be established. And when we look at numbers that big, at least 10% of the market share is definitely something we're committed to," said Mahesh Choudhary, CEO of Shaurrya Teleservices.
"If we look at around 20,000-25,000 towers in the coming times, we're looking at around 400-500 million rupees capex," he added.