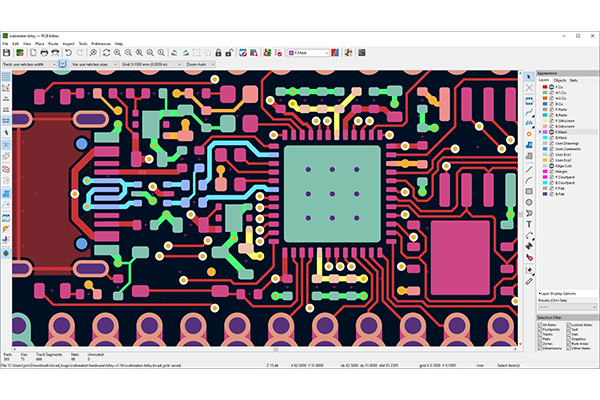 According to a new industry analysis by Fact.MR, a provider of market research and competitive intelligence, the global electronic design automation (EDA) software market is expected to surpass a valuation of US$ 11.2 billion in 2023 and grow at a high CAGR. of 8.6% until 2033.
The explosion in the use of IoT devices can be attributed to a perfect storm of technological and societal changes; there is a growing demand for IoT solutions in most IoT end markets. Global IoT connections grew by 8% in 2021, resulting in 12.2 billion active end users, which represents a wealth of opportunity for companies.
Get More Information: https://www.factmr.com/report/electronic-design-automation-eda-tools-market
Smartphones, wearables, televisions and smart home systems are some of the established IoT devices that have moved from niche sectors to widespread discussion and adoption. The incorporation of ICs into these consumer electronic devices is expected to drive the market for EDA software. Major developments in processing power and device miniaturization of smart connected devices will usher in a new era for electronic design automation software companies.
Key Takeaways from Market Research
By type, design EDA software is expected to remain the most attractive verticals in the global market and account for a valuation of US$ 4.3 billion in 2023.
Based on deployment, web-based EDA software is likely to be worth US$ 7.3 billion in 2023 with a market share of 65.4%.
Europe is expected to generate a valuation of US$ 3 billion in 2023.
The North American market is expected to witness a CAGR of 8.5% over the forecast period.
The US is likely to have a 23.7% share of the global market.
China is expected to generate a valuation of US$ 1.5 billion in 2023 and show a CAGR of 8.1% during 2033.
"Significant demand for ICs in the IT & telecom and automotive sectors have a positive impact on market growth," says analyst Fact.MR.
Market Development
There are several software vendors that provide electronic design automation software, making the market extremely competitive. Software providers are leveraging the customization of their offerings to meet the dynamic demand of vibrant end users.
Synopsys, the leading American electronic design automation company launched March 2022 its optimized electronic design automation deployment model that offers unmatched levels of chip and system design flexibility with the help of a single source. The software provider's cloud-optimized design and verification tools will be available through Synopsys Cloud with pre-optimized infrastructure on 'Microsoft Azure', capable of addressing complex concerns in chip development.
In August, 2022 Siemens announced that it was expanding early design verification solutions for the Caliber platform to verify ICs. The expanding technology in the EDA space is focused on providing users with the latest technologies needed to rapidly deliver world-class silicon products.