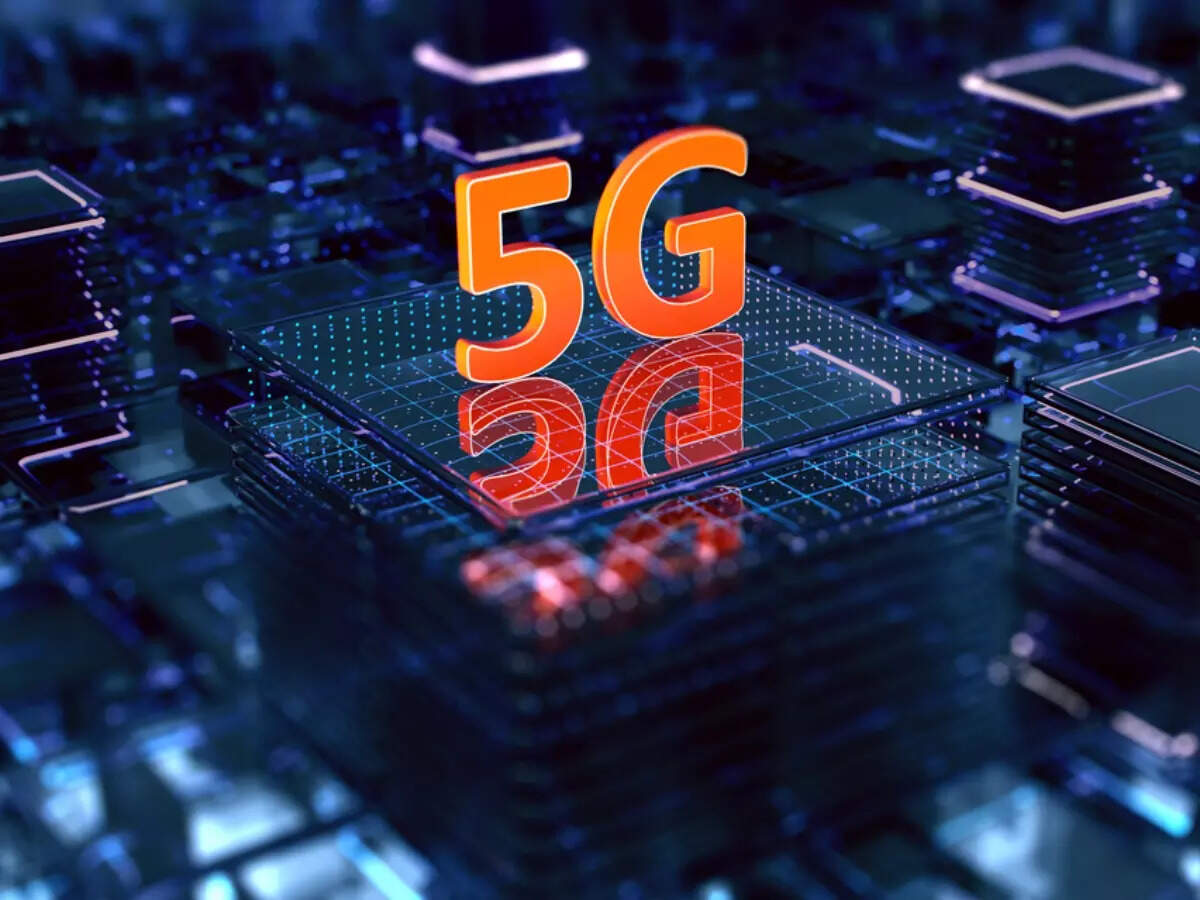 MUMBAI: Indian mobile operators are expected to at least double their investments in network security as 5G rollout is expected to trigger a surge in network vulnerabilities, which are especially critical for businesses, experts say.
"With 5G, for the first time, they (telecoms) have a chance to put security at the heart of telecom operations. Of course, this will increase the investment requirements to 2x to 2.5x what they are currently doing," said Ruchin Kumar, vice president, South Asia at Futurex, a provider of enterprise-class data security solutions.
Network security spending is part of a telco's IT budget. Currently, telcos spend almost 4-5% of their IT budget on network security (including internal networks and consumer facing aspects). Analysts estimate the IT budget of Indian telecommunications companies to be around 5% of sales.
"In the future we will see that 25-30% of IT budgets are spent on (network) security. Not only do they need to secure the network on the backend, but they also need to make sure they monitor the flow of data (on the consumer side) as it's expected to increase 5x to 10x once 5G is fully rolled out," said Chetan Jain, Managing Director of Inspira Enterprise, a cybersecurity risk management company.
Reliance Jio, Vodafone Idea and Bharti Airtel did not respond to inquiries sent by ET at press time.
A boom is predicted for the Internet of Things (IoT) ecosystem with 5G. As a result, the number of networked devices in the workplace will increase significantly, all of which feed data into the network. As a result, network security will also be paramount in ensuring data security on the consumer side.
"This will become increasingly important as enterprise use cases evolve in 5G. IoT and Industry 4.0 involve even more sensitive data and hence network security needs to be strengthened," said Pareekh Jain, chief executive of EIIRTrend, a technical research company.
While the need for security is paramount in the age of 5G, telcos are likely to face challenges. Upgrading to 5G itself is fraught with security challenges, experts say. 5G does not easily or directly interoperate with previous generation networks and therefore requires the replacement or addition of new devices and the updating or replacement of existing software.
"There are two main security concerns related to the transition process: the propagation of existing 3G/4G security issues; and the risks associated with devices from untrusted vendors," said Nishant Bansal, Senior Research Manager, Telecom, IDC Asia Pacific.
Some priorities for telcos are implementing network DDoS (Distributed Denial of Service) protection and implementing identity and access management systems, he added.
One area where many investments could be concentrated is the use and development of artificial intelligence and machine learning (AI/ML) for network security. With increasing traffic, more IoT devices, consumers and businesses connecting to their networks, telcos need sophisticated AI engines to detect and address threats.
"Telecom companies should consider automating network traffic filtering and security monitoring through the use of artificial intelligence. This allows them to ensure their networks are well protected with enhanced threat detection. In fact, with software-defined networks, telcos can quickly identify the threats and gain more visibility into the various components in the networks," said Pramod Gummaraj, chief executive of Aprecomm, a network intelligence company.