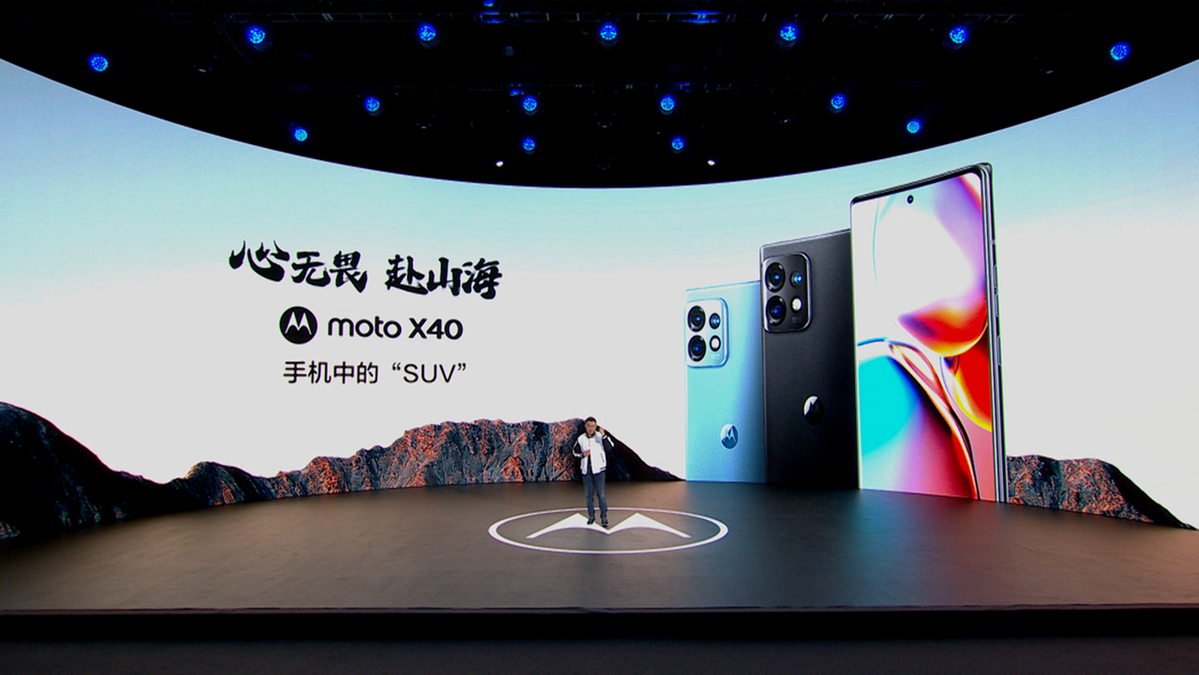 Smartphone brand Motorola has launched three new devices in China — a member of the premium X series and two affordable 5G smartphones — in a bid to capture a bigger slice of the world's largest smartphone market.
The new devices, unveiled Thursday night, are part of Motorola's broader effort to attract more photography-loving consumers amid increased competition and a weak market.
The Motorola Moto X40 starts at 3,399 yuan ($487) and sets the performance with the new Snapdragon 8 Gen 2 chipset from US chip company Qualcomm. And it has a high refresh rate display.
Another new Moto G53 phone starts at 899 yuan and is likely to be the company's most cost-effective 5G phone for the foreseeable future to accelerate 5G's popularity.
According to research firm Counterpoint, the Chinese smartphone market has been in decline for 18 months. Although the sales volume of China's smartphone market increased 5 percent qoq in the third quarter, it still declined about 12 percent year-on-year.
But smartphone companies are still increasing their pressure to increase their R&D output to establish a beachhead on the new frontier of foldable smartphones. Motorola has also introduced foldable devices to attract consumers.