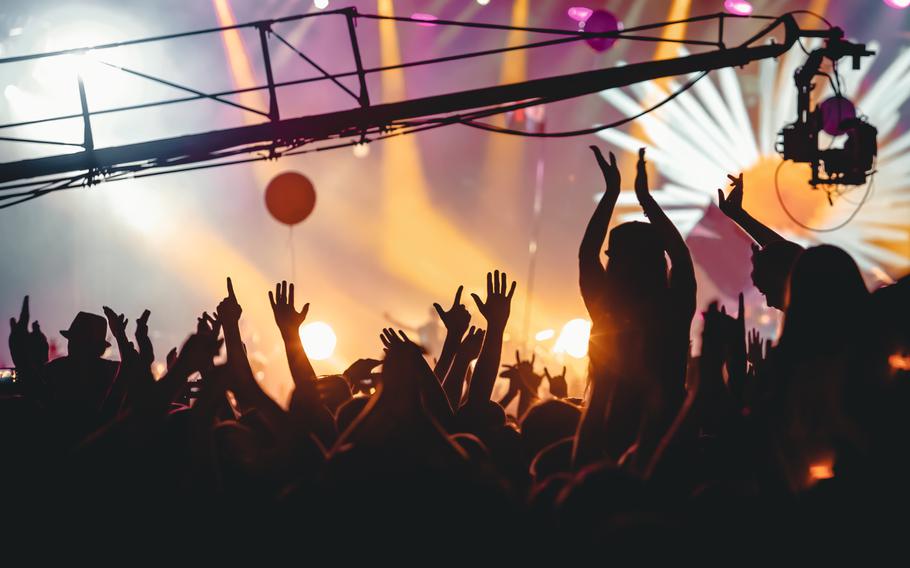 Recently announced concerts
Events are from pollstar.com; eventim.de; and euroteam.info.
CRO
Germany: Stuttgart (Porsche-Arena) on December 17, Erfurt (Thueringen-Halle) on December 18.
DAN PATLANSKY
United Kingdom: Manchester (The Deaf Institute) on 17 May.
HILL CAPS
United Kingdom: London (Roundhouse) on June 17.
JOHANNES OERDING
Germany: Cologne (Lanxess) on March 23, Halle (OWL Arena) on March 25.
REA GARVEY
Germany: Uelzen (Almased-Arena) July 1.
RED PEPPER
UK: Holmfirth (Picturedome) May 6.
RICHARD ASHCROFT
UK: Cheshire (Delamere Forest) on 18th June.
THE BON JOVI EXPERIENCE
UK: Coventry (hmv Empire) March 18.
BREADED HAWK
United Kingdom: London (Roundhouse) May 29.
Special concerts and shows
E-TROPOLIS FESTIVAL 2023
Germany: Oberhausen (Turbinenhalle) September 23.
HEAVYDAYS FESTIVAL 2023
Germany: Dischingen (Familienbrauerei Hald) on May 19.
METAL FRENZY OPEN AIR 2023
Gardelegen (Am Erlebnisbad) from June 8 to 10.
ROCK AM BERG FESTIVAL 2023
Germany: Merkers (Waldstadion) from June 8 to 11.
ROCK AM PARK 2023
Germany: Nuremberg (Zeppelinfeld) from June 2 to 6.
ROCK AM RING 2023
Germany: Nuerburg (Nuerburgring) from May 31 to June 5.
RUHR ROCK RAUSCH FESTIVAL 2023
Germany: Oberhausen (Turbinenhalle) May 20.
SOMMERNACHTSTRAUM 2023
Germany: Munich (Olympiapark) on July 15.
VAINSTREAM ROCKFEST 2023
Germany: Muenster (Halle Muensterland) on June 24.
Basic shows and theater
Grafenwoehr, Germany: Center for the Performing Arts presents Family Bowling at 4pm on December 18; Cosmic Bowling at 16:00 December 16; "New Year's Eve Bowling Party" at 6:00 p.m. December 31; "Winter/Spring Bowling League Begins" January 5 at B103 Gettysburg Avenue Tower Barracks. CIV +49(0)9641-83-6426, DSN (314)475-6426.
Kaiserslautern, Germany: KMC Onstage will present "Madea: A Greek Tragedy" February 4-6 and February 11-13; "Into the Woods" March 11-13, 18-20, 25-27 Edg. 3232, Kleber Barracks. DSN 314-483-6626.
Stuttgart, Germany: Stuttgart Theater Center presents "Jacob Marley's Christmas Carol" at 7:30 p.m., Dec. 17, 18 and 3 p.m., Dec. 19, Bldg. 3320, Kelley Barracks; DSN (314) 421-3055, CIV +49 (0) 711-729-3055.