More devices will be converted to Matter over the next year, some through firmware updates and others through replacements, giving Aqara what it says will eventually be 160 different Matter-compatible devices to add to the thousands of existing Matter devices should be flooding the market to come. months.
Content seems to be what everyone is waiting for in the smart home industry: the unified standard that makes everything work together with everything else.
If all goes according to plan, you should be able to purchase a free water leak sensor from Aqara that is compatible with Matter, and have it work seamlessly with your Samsung, Google, Apple or Amazon smart home automation system (yes they all part of the Matter consortium) as if it was specially built for that system, sending you alerts or turning off taps the moment a leak is detected.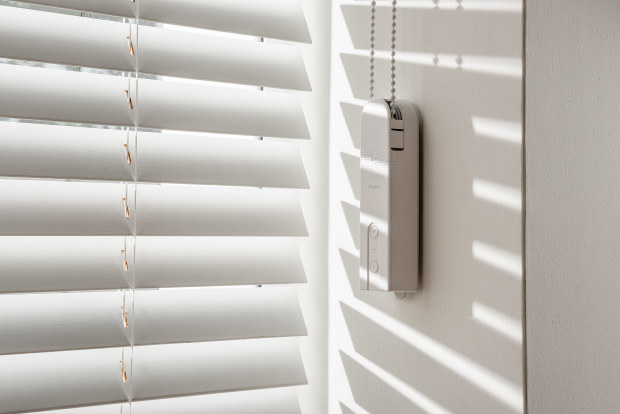 Or, if it all works according to plan, you should be able to buy a low-cost Aqara temperature and humidity sensor and an Aqara door lock, and have it turn on your Samsung air conditioner when you get home, and the change arrangement. according to the weather and/or the cost of electricity.
Admittedly, there is a big "if" in the "if it all works" clause.
Smart home devices are the least reliable, most error-prone and worst gadget category we've ever reviewed, and your lab has been reviewing gadgets since the pre-Android days when Samsung started making flip phones that would brick the moment you turned. them, that's saying something.
It won't be surprising if Matter fails like all the smart home projects have failed so far.
Still, we're hopeful that Content will be at least part of the solution, not only to the interoperability problems plaguing smart home devices, but to the reliability problems as well.
Our hope is that, starting next year, everyone will be making devices that are basic fungal at the connectivity layer, manufacturers will seek to differentiate themselves by making the most secure, reliable and frequent versions of these devices on the market.
While we wait for that blessed day to dawn, we may as well start collecting items that are suitable for Matter, or have a path to Dark Compatibility, in case the big plan works.
Which brings us back to the Aqara system, which – despite what I just said about smart home technology – is reasonably reliable, and could make a valuable (low-cost) contribution to the Matter system.
Some of the most unusual features of the G3 Camera Hub were not created directly. That gesture recognition system, which lets you trigger automated responses when you show the G3's camera a peace sign or an "OK" sign, for example, is a little hit. But what interests us most about Aqara – namely, the wider ecosystem of sensors and devices – is that it has been very successful so far.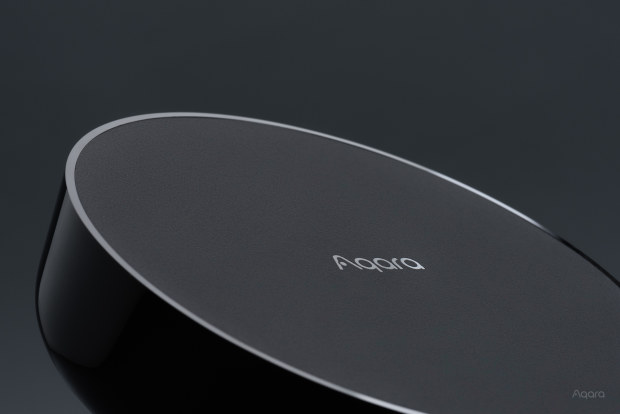 As the name suggests, the G3 Camera Hub is not just a home security camera with cat/bat/rat ears, it is also a hub, through which you can connect Aqara sensors such as magnetic door and window switches.
There is another, even more affordable hub called the M2, which is the device receiving the Matter update this month. We used the M2 and G3 hubs for this review, and found them to be equally reliable and easy to pair with sensors.
The hubs use wireless technology called "Zigbee" to pair with Aqara remote sensors, and then send any information from those sensors to whatever home automation platform you're running, which controls devices around your home based on it. that. Aqara Inputs.
Aqara provides its own automation platform. But we wouldn't recommend it, especially given the likelihood that you'll have devices from other manufacturers on your home network that will need to work with the Aqara devices.
In general (and especially in this case), we think it's best to steer clear of device-specific automation platforms, and use something as industry-wide as possible, such as Google's Home, Apple's HomeKit (which, by the way, thousand better than Google Home), or even better, the excellent, technology-agnostic Home Assistant software platform, which we used for this review.
In the absence of Matter interconnect (not added to Home Assistant or the Aqara M2 hub at the time of this writing), we took advantage of the Apple HomeKit compatibility that Aqara has added to its hubs to connect all of its sensors to our Home Assistant Platform.
For the record, the link we used looked a bit like this: Aqara Sensor => Zigbee wireless => Aqara Cat/Bat/Rat or Hub M2 => Apple HomeKit => wifi => Synology home router => ethernet cable => Synology NAS => Ubuntu server running on NAS => HomeKit plugin in Home Assistant => Home Assistant.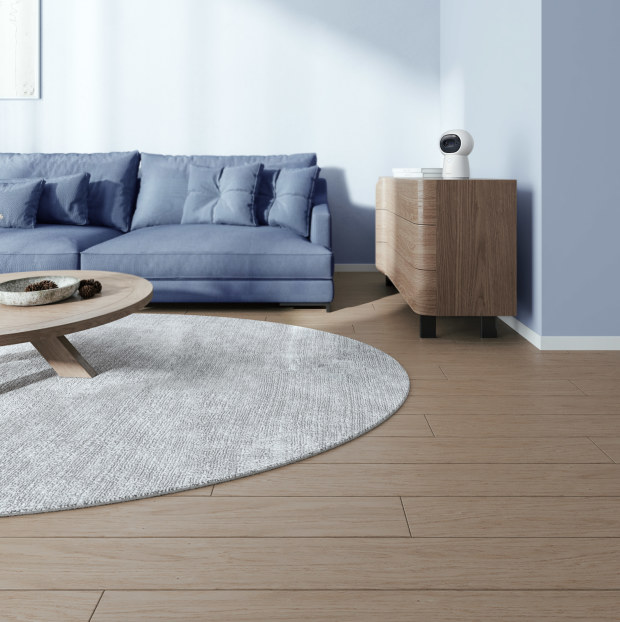 And that's only half the system in! From there, Home Assistant must go through an equally complex path to control the devices we have automated based on inputs from the Aqara sensors.
It's not hard to see why Matter is so necessary. Gadget gods willing, it should replace four or five of the arrows with one standard.
But despite that ridiculous complexity, it's pretty good even without Matter, and the best setup we've had in years reviewing this stuff.
When the front door of our labs is opened, for example, an Aqara door sensor sends a signal to Home Assistant, which turns on the lights near the door. Response times are sub-second, much faster and (as far as we can tell so far) more reliable than if you tried to do the same thing using Google Home or the automation platform based on the If This Then That web.
Similarly, when the humidity/temperature gets too high, our Daikin air conditioner comes on, thanks to the Aqara sensor … and of course Zigbee, and Apple and HomeKit, and Synology and ethernet and Synology again and Ubuntu and Home Assistant and that HomeKit plugin, and not forgetting the little Wi-Fi dongle we put into the Daikin.
Next year, we hope to thank the Matter consortium.
Aqara G3 Camera Hub
It's good | A promising set of highly affordable sensors and devices for Content-based systems.
Don't like | Strange features are not reliable. Apps are poorly written. (Fortunately, you only need to set the devices.)
Price | Motion sensor $39; door sensor $34; water leak sensor $34; G3 Camera Hub $194; Suggest M2 $99.
More gadget reviews from John Davidson