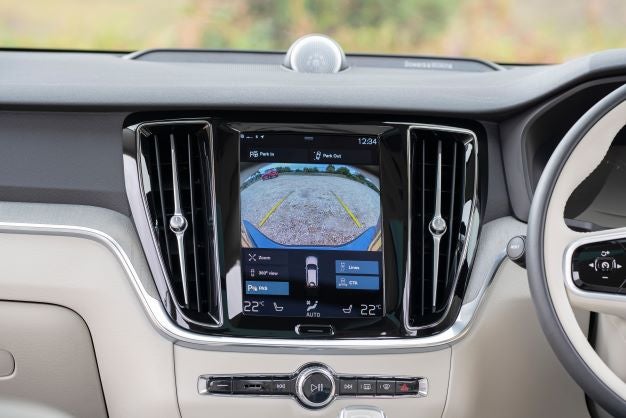 When Volvo Cars announced its new collaboration with Epic Games, it was billed as the start of a revolution in in-car human machine interface (HMI). We spoke to Tomas Stovicek, Head of User Experience at Volvo Cars, to understand where this revolution will take the brand.
Audi has begun assembly of the Q8 e-tron at a Brussels plant once operated by Volkswagen that now specializes in premium brand electric vehicles. Around 160,000 units of the first electric Audi built at the plant – the e-tron – have been delivered since 2018. Audi production and logistics head Gerd Walker highlighted the role of the Brussels site as a pioneer for sustainable production: "Brussels has done valuable pioneering work. We are learning from our experience of delivering around 160,000 cars worldwide. As a next step, we will increase battery production in Ingolstadt." Audi also said the battery assembly facility in Brussels is playing a key role for the entire VW Group.
Another month, another production cut announcement, Toyota just can't seem to catch a break. Again the same reason – the automaker cut planned production in Japan in January 2023 due to parts shortages caused by the disruption caused by the Covid pandemic. However, the global production target for the full fiscal year ending 31 March 2023 remains unchanged from the previous downwardly revised 9.2m. The latest production cuts affected two plants in Japan, the Toyota Tahara plant and the Hino Hamura plant, which make SUVs such as the Landcruiser Prago, 4Runner and Lexus GX. The two factories will be closed for a combined 15 days, prompting Toyota to revise its global production plan for January to 700,000 vehicles, including 200,000 in Japan and 500,000 overseas. It's the latest in a series of production cutbacks over the past 18 months by Toyota (and other automakers) worldwide, as they grapple with a global shortage of semiconductors due to disrupted supply chains, leading to a substantial order backlog.
Just in: Chinese EV battery maker CATL has signed a preliminary agreement with Huawei Terminal to collaborate on "creating a global high-end car brand," according to local reports. According to the agreement, CATL will support Huawei's plans to produce smart connected EVs by manufacturing and supplying high-capacity automotive batteries. The two companies plan to explore opportunities for battery replacement/swapping services for transportation networks such as buses, logistics vehicles, heavy trucks and even electric ships.
South Korean energy and chemicals group SK Innovation Company this week announced plans to set up a joint venture with local firm SungEel Hitech Company to extract and recycle metals from discarded electric vehicle (EV) batteries. SungEel HiTech already recycles automotive batteries and the joint venture with SK Innovation is expected to strengthen its position in the emerging EV battery recycling market. The two companies signed a memorandum of understanding (MOU) to establish a joint venture at an event in Seoul, where the investment amount and shareholding are yet to be agreed. The final joint venture agreement is expected to be announced in early 2023. The partnership is expected to give SK Innovation access to reclaimed precious lithium ion battery metals such as nickel, cobalt and manganese for manufacturing EV battery cathode materials.
Mercedes has signed a letter of intent with existing aluminum supplier Hydro for a "low carbon technology roadmap" between 2023 and 2030. CO₂ emissions from supplied aluminum will be around 70% lower than the European average by next year, it was claimed. The automaker said: "We are working closely with our partners to find levers to reduce CO₂ emissions in the aluminum supply chain." Hydro already supplies the automaker with low CO₂ aluminum for its foundry in Stuttgart Metingen.
Also from Mercedes this week: Battery plants in Kamenz, Bruehl (Untertuerkheim) and Beijing (China) will produce batteries for new models on the MMA and MB.EA platforms. Battery assembly at the Koelda site, currently producing conventional and hybridized engines, is planned subject to "support from the Thuringian state government". "The state government has pledged respective support in the letter of intent, paving the way for the plant's electrification process," the automaker said in a statement. The Untertuerkheim, Sebes (Romania) and Beijing plants will produce electric drive units for new models on the MMA and MB.EA platforms from 2024.
New car sales in China fell 8% year-on-year to 2,328,000 units in November 2022, according to passenger car and commercial vehicle wholesale data from the China Association of Automobile Manufacturers (CAAM). Sales slowed significantly after rebounding in the third quarter from a weak year-ago level as vehicle manufacturers were able to fill order backlogs and dealers were able to recover as supply chain shortages eased. From the third quarter, the market was further affected by slowing economic growth and weakening consumer sentiment, in no small part due to continued localized Covid lockdowns. Vehicle sales rose 3% to 24,302,000 units year-on-year from 23,489,000 and passenger car sales rose 11% to 21,292,000, driven mainly by increased sales of new energy vehicles (NEVs), while commercial vehicle sales fell 32%, to 300 units.
Honda's US unit announced Google's first integration for some versions of the 2023 Accord model line arriving at dealers in January. Apps including Assistant, Maps and Play are available with "Google built-in". Jay Joseph, head of CASE & Energy at American Honda, said: "Our longstanding in-vehicle technology collaboration has helped enable seamless integration of Google's built-in features."
Chinese electric vehicle (EV) startup Innovate Motors said it has signed a deal to assemble its vehicles in Saudi Arabia, according to local reports. The Zhejiang automaker said it signed a joint venture with local real estate company Sumu to build an assembly plant with annual capacity for 100,000 EVs per year, during Chinese President Xi Jinping's state visit last week. Enovate, backed by Shanghai Electric, said the US$500m joint venture would also include an R&D centre. Enovate has an EV plant in Shaoxing, Zhejiang that manufactures the ME7, a crossover with a range of 510km (320 miles), and the compact ME5 SUV.
There were signs of easing supply shortages in Europe's car market, which registered a strong November versus supply-constrained sales a year ago. According to data from LMC Automotive (a global data company), the Western European car market reached 920,151 units in the month, 18.7% ahead of last year's pace. However, new car sales for the region fell 5.9% year-on-year to 9.1 million units. Annual sales also rose significantly in November. The Western European car market's annual sales rate rose to 12.2m in November from 10.3m units/year in October – the second strongest performance of the year after August.
Mercedes said it will add electric van production based on a new platform at a plant in Zawr, Poland, where it already makes combustion engines and batteries. The company said the infrastructure of the established Jawor location will be used to build a new plant to manufacture vans. Other companies' plants make a mix of ICE and electric vans, but Zawr will focus on the electric side. A final decision will be taken only after "providing support for investment in Jaure". Mercedes said the option to expand the factory by establishing a new joint venture manufacturing company with Rivian for large electric vans is "on hold due to the restructuring of Rivian's ongoing projects".
While the rise of EVs seems unstoppable, there is still a place for ICE-powered premium brand sedans. We went for a ride [gasp] Diesel Genesis.
Have a nice weekend.
Graeme Roberts, Deputy Editor, Just Auto